Marguerite Vasseur has created a vibrant and modern style Viognier; a fantastic example of wines from Languedoc. Aromatic and subtle with freshness too, people love the smoothness and delicious tropical fruit flavours.
ABV 12.5% - Vegan.
Drink at 10-11°C and by 2025.
Enjoy this Viognier which is rated higher than 93% of all the world's wines.
Regular price
£70.89 / case
Regular price
Sale price
£70.89
Unit price
per
Intro offer
Sold out
View full details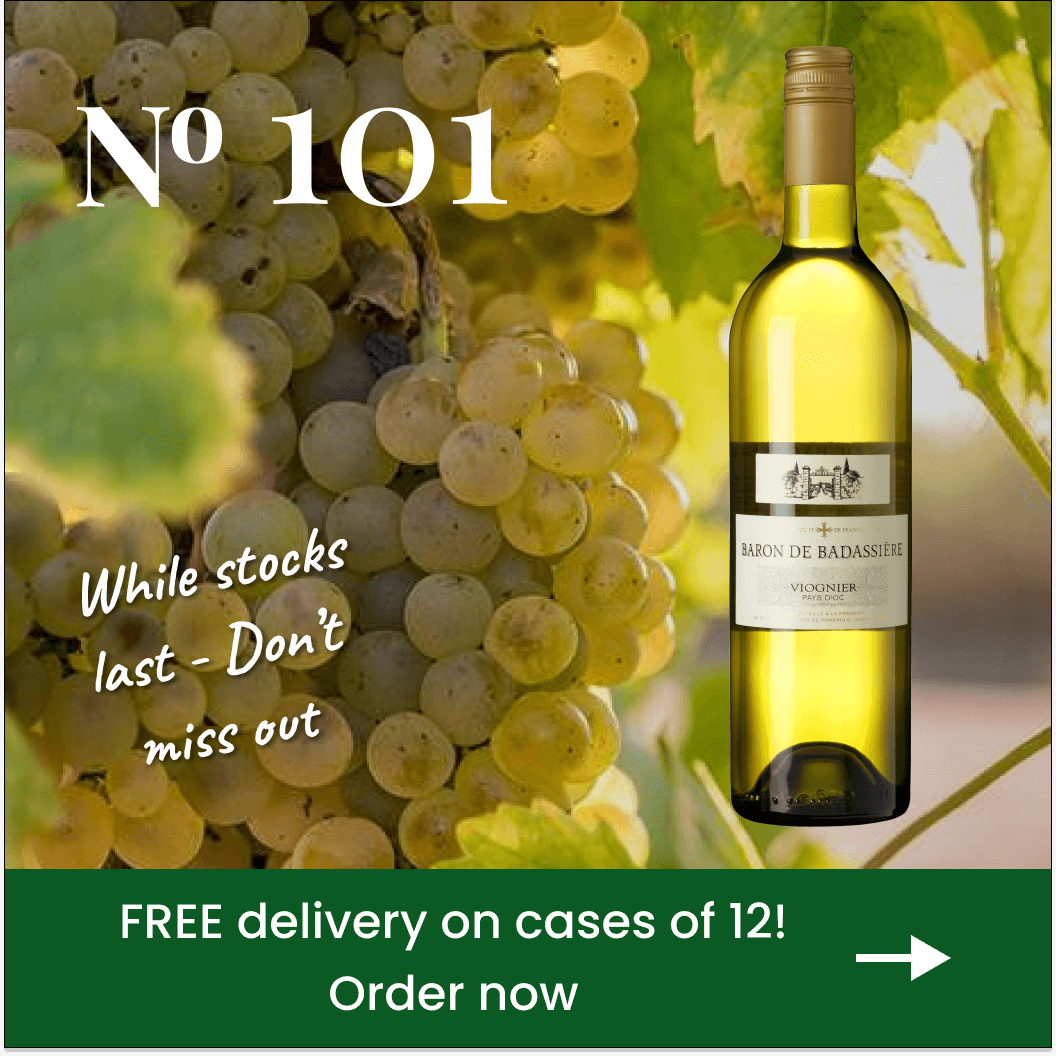 The Baron de Badassière vineyards are named after Baron Charles Emmanuel, rumoured to be the illegitimate son of King Louis XV though whether he was actually a badass is unclear. The vines are located on clay-limestone terraces and benefit from a sunny, warm climate that encourages ripe flavours to develop in the grapes, while coastal breezes help to retain freshness and aromatics. The 2022 vintage saw volatile weather from frosts in April to a summer heatwave across summer followed by heavy rain. Harvest commenced slightly earlier than usual due to the high temperatures and the fruit harvested had a wonderful balance of fresh acidity and floral aromas. The grapes were macerated on their skins for several hours before pressing. The must was then fermented in stainless-steel tanks at 15°C. No malolactic fermentation took place and the wine was bottled early to retain freshness and delicate aromatics.

At this centuries old vineyard, winemaker Marguerite Vasseur personally chooses the best parcels of grapes hand picked from clay-limestone terraces, as they enter the winery. The approach across the range is non-interventionist, with minimal or no skin contact, no malolactic fermentation and no oak to retain the purity of Viognier character.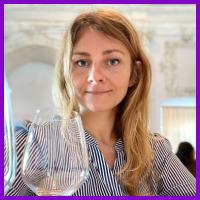 A flavourful rounded white, it is weighty enough to stand up well to stronger salads, seafood and poultry.

Viognier is native to southern France and is mostly fuller-bodied. People love this variety for its perfumed and floral aromas and its exotic fruit flavours. Some are oak aged (not this one!) which can add a creamier texture and vanilla flavours to the wine. It was nearly extinct 40 years ago but thankfully it's now thriving.
Languedoc in southern France is a large well-known wine region but offers great value for excellent wines. The soil is very varied so many types and blends of wine are produced here from full bodied reds to vibrant whites. The climate is Mediterranean with both coastal and cooler elevated regions. With wine made here since the 5th century BC, and a notable quality blip in the 1970s, they now lead France in organic and produce great wines like this one!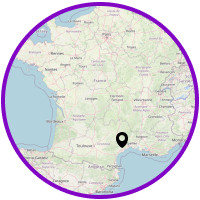 © Copyright 2023 Poppin and Vine Limited. All rights reserved. Maps © Copyright Openstreetmap contributors