Juan Pablo Solis passion for Mendoza, Argentina, shines in this excellent Chardonnay. Higher altitude gives it freshness and minerality. Rich tropical flavours and freshness give way to a creamy, vanilla and oaked finish.
ABV 13.5% - Vegan - Drink at 12°C before 2026.
Enjoy this delicious complex Chardonnay - rated higher than 94% of all the world's wines.
Regular price
£94.89 / case
Regular price
Sale price
£94.89
Unit price
per
Intro offer
Sold out
View full details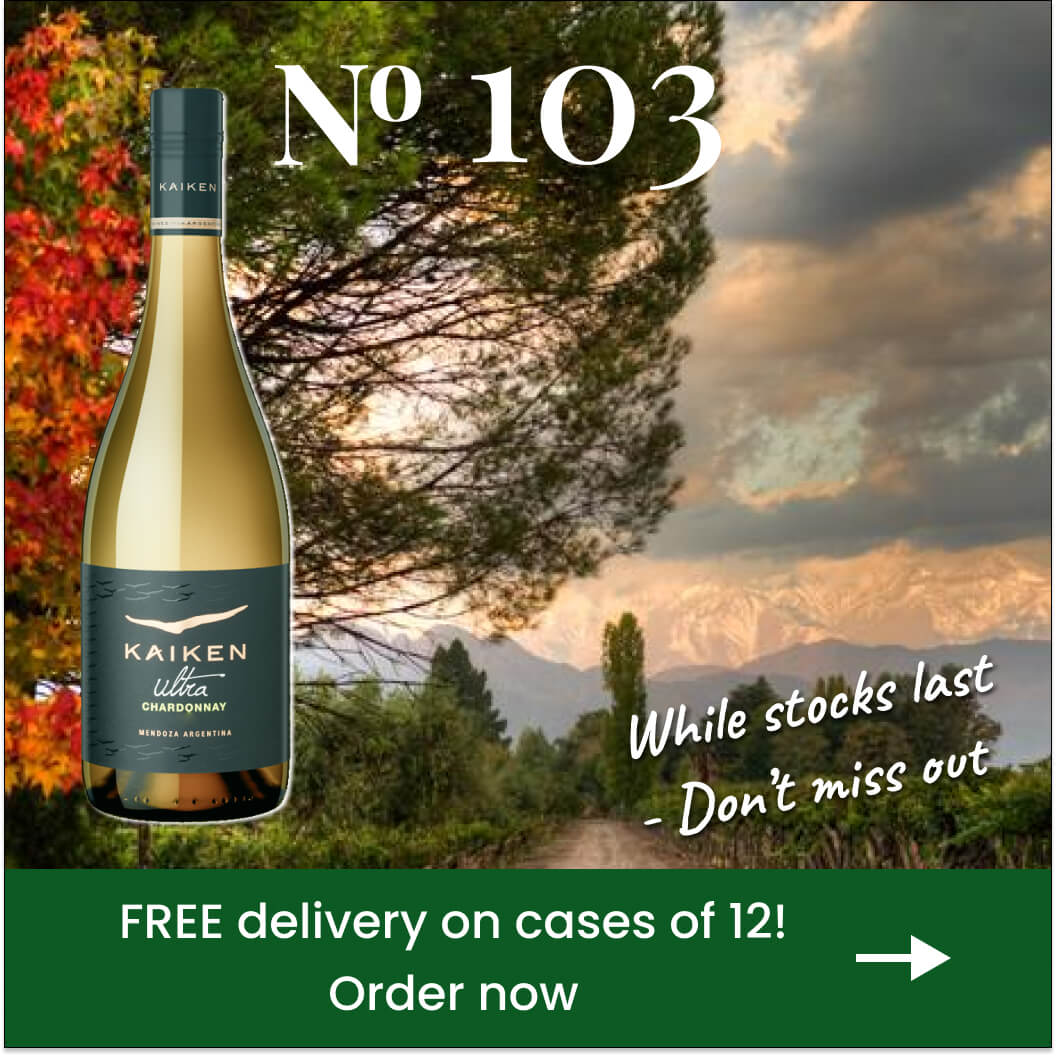 Kaiken has vineyards in two of the most prestigious regions in Mendoza. Uco Valley's soil is derived from water erosion in the Andes; roots go deep for water and nutrients. Luján de Cuyo, with deep silty loam soil, belongs to the first winemaking region of Argentina, and is home to the greatest number of cellars in the country, including Kaiken's cellar. Malbec and Cabernet Suvignon dominate for the reds but as you go above 1400m there's Pinot Noir and Chardonnay. Aurelio Junior discovered that the higher altitudes were great for Cabernet franc too and originally planted vineyards in secret from his father! Now Kaiken produce great wines from all these grapes. The 'Ultra' wines are a step up from the Clásico and Terroir Series. They're hand harvested and selected, fermented for 21 days with 35% in new oak barrels and then rested for 12 months. The wine is then bottle-aged for two months before release.

Legendary Chilean winemaker Aurelio Montes crossed the Andes and finding his perfect spot in 2002 founded the Kaiken winery; named after the wild geese that like him, migrate across the Andes. The Kaiken team led by Juan Pablo Solis make premium wines with a real sustainability culture and a passion for wines that reflect the true nature of Mendoza.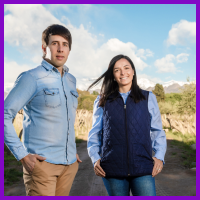 The creaminess, intensity and flavours make this Chardonnay a great accompaniment to creamy pasta dishes, smoked salmon, lobster and mushroom dishes.

Argentinian Chardonnay is gaining a world-wide reputation. An abundance of altitude and sunshine really make this grape pop. Chardonnay grown at higher altitudes in the mountains create amazing citrus and mineral characters. The Chardonnays from down in the valleys have more lush stone fruits flavours. These wines are often oaked and are fuller bodied and often have creamy flavour and texture.
Mendoza is Argentina's prime wine producing area. Whilst it is famous for reds, especially Malbec, there are great Sauvignon blancs, Chardonnays and good sparkling wines too. The climate is cool and the sun strong. There's no extremes but winemakers do fear the odd hailstorms. The climate and conditions make for bold wines. The Andes water the vineyards which are located up to a height of 2000m; when you take a sip some of that liquid was in a glacier not long ago!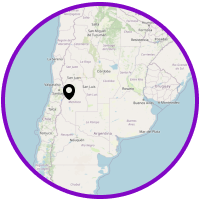 © Copyright 2023 Poppin and Vine Limited. All rights reserved. Maps © Copyright Openstreetmap contributors