Elena Brooks crafts this fantastic Cabernet Sauvignon at the highly regarded Dandelion winery. A bold Cabernet Sauvignon with intense dark fruit and hint of eucalyptus. Well balanced with a long finish.
ABV 14.5% - Drink at 16-17°C anytime from now to 5 years time.
Enjoy this deep intense Cabernet Sauvignon - rated higher than 94% of all the wine in the world.
Regular price
£177.79 / case
Regular price
Sale price
£177.79
Unit price
per
Intro offer
Sold out
View full details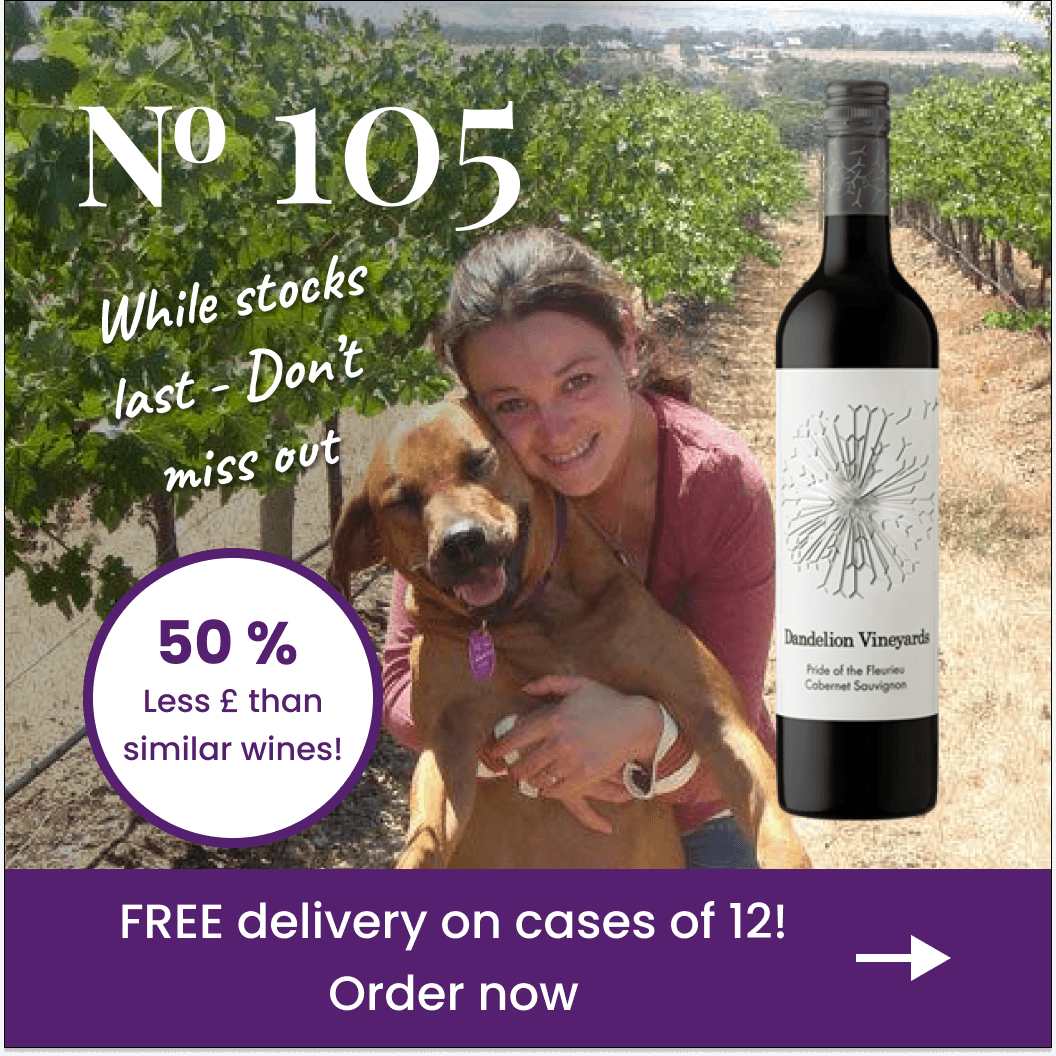 Mclaren Vale is part of the premium Cabernet Sauvignon areas of Australia and Dandelion is one of its best regarded wineries. A scorching, dry spring, coupled with strong winds during flowering, resulted in shorter shoots and a reduced fruit set, leading to lower overall yields. Despite this rocky beginning, the ripening season turned out to be relatively cool and extended. Consequently, the resulting fruit exhibited remarkable flavour concentration and delightful, vibrant natural acidity. Elena's team handpicked the grapes which were then gently crushed and fermented for eight days and aged for 18 months in predominantly older French oak barriques before bottling unfiltered.

Elena Brooks' mother worked in a winery in communist Bulgaria and by 16 she had made her first Chardonnay. Now settled in Mclaren Vale with partner Zar Brooks she is highly awarded and makes exceptional wines in a simple way from a suite of beautiful old vineyards from the Barossa down into McLaren Vale.
This bold red will go just great with strong meat dishes, game and hard cheeses. It's a vegan wine and will pair well with a mushroom risotto and stand up to a veg chilli.

Cabernet Sauvignon, from Bordeaux, loves Australia. Aussie Cabs offer the traditional profile of rich, dark fruit, cedar, and mint, with an added touch of eucalyptus. Great balance between fruitiness, acidity, and tannins, and they really improve with age.
McLaren Vale in South Australia is one of the oldest and largest wine regions there with some vines over 100 years old. It offers a variety of reds and whites, reflecting its diverse climate and soils. Mclaren vale is renowned for Shiraz, but it's also a hotspot for premium Grenache, Cabernet, and Mediterranean varieties like Fiano, Vermentino, Tempranillo, and Sangiovese.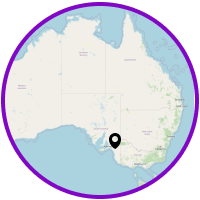 © Copyright 2023 Poppin and Vine Limited. All rights reserved. Maps © Copyright Openstreetmap contributors