The great Luis Sottomayr produces this lovely bright Douro red. Bold-ish weight and balanced between softness and fresh acidity, and tannins and softness.. Red fruit flavours with a slightly floral finish.
ABV 12.5% - Sulfites - Drink at 15°C and before Christmas 2025.
Enjoy this delicious bright Iberian wine - rated better than 93% of all the world's wines.
Regular price
£70.89 / case
Regular price
Sale price
£70.89
Unit price
per
Intro offer
Sold out
View full details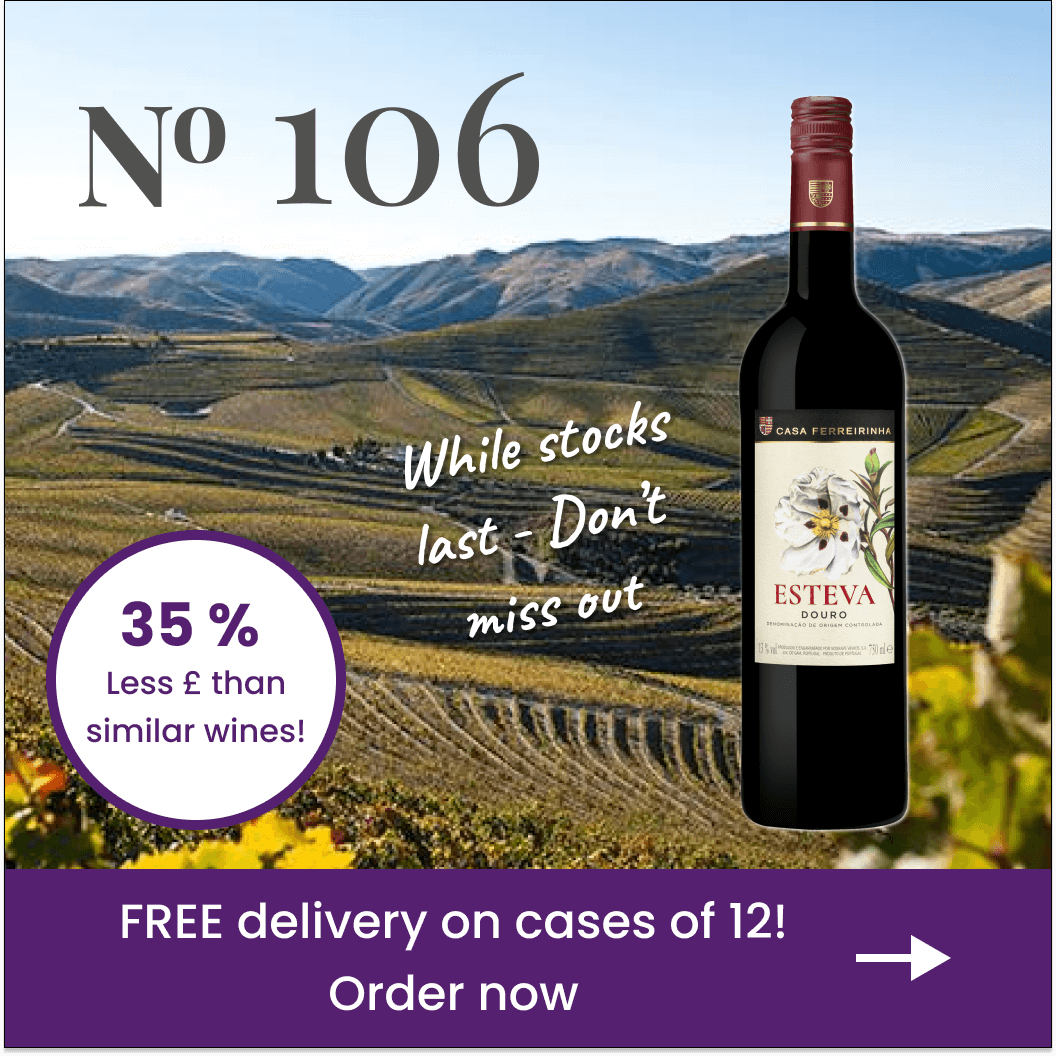 Casa Ferreirinha is one of Portugal's most renowned wineries. The soil in the Douro Valley is made up of schist - a dense, slate-like metamorphic rock that fractures vertically, allowing the vine roots to delve deep to access water reserves to sustain them during the hot Douro summers and forces the vines to produce low yields of very concentrated grapes and flavours. These include familiar Tinta Roriz (Tempranillo) and less familiar Touriga Nacional, Tinta Roriz, Tinta Barroca and Tinta Franca. Fruit from higher vineyards brings a refreshing lift. Grapes were gently destemmed, crushed and then fermented in stainless-steel tanks at 25°C to preserve the bright fruit flavours of the grapes. The wine is unoaked in order to retain the vibrancy of the fruit flavours.

The great Luís Sottomayor has been head winemaker since 1989 and restrains the Douro's natural exuberance to produce wines that have a vibrant freshness but also a wonderful texture and depth. For this Esteva Douro Tinto he selects grapes from vineyards across the Douro Valley, with fruit from higher altitude vineyards, such as Quinta do Sairrão, bringing a refreshing lift to the blend.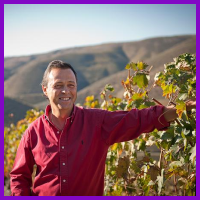 This wine is well structured (tannins) and rich. So it will go very well with beef, lamb and other rich meat dishes.

Douro reds utilise many different native grape varieties. The strong sun leads to bold ripe flavours but the variety of hilly terrain and soil enables blending of different grapes to produce well balanced dry-ish wines.
The Douro region spreads out along the Douro river and is located in northern Portugal near the Spanish border. Perhaps the oldest wine region in the world. It is famed for Port. They also produce exceptional wines thanks to warmth, soils and traditional techniques. There are 80+ grape varieties enabling many great wines to be produced.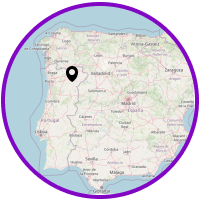 © Copyright 2023 Poppin and Vine Limited. All rights reserved. Maps © Copyright Openstreetmap contributors