Talented Danilo Gizzi crafts this wonderful rich 2022 Primitivo in Puglia Italy. Bursting with ripe fruit flavours. Bold but well balanced, it has a long finish with coffee and spice on the end and a touch of chocolate and vanilla.
ABV 13.5% - Sulfites - Drink at 14-16°C between now and 2025.
Regular price
£73.89 / case
Regular price
Sale price
£73.89
Unit price
per
Intro offer
Sold out
View full details

The vineyards are in Manduria and Sava at an altitude of 70-100 metres above sea level. The red soils are calcareous clay and rich in iron, minerals and nutrients. 80% of the grapes come from older bush vines and the rest from trained vines that are at least 20 years old. 

The grapes were destemmed, gently pressed, and cooled to 10°C for a maceration period of 8-10 days. Yeasts were added to start fermentation.. 

Then, the wine was transferred to tanks for malolactic fermentation then racked for ageing in used American and French oak barrels for 4-5 months. Used oak gives subtler secondary flavours.

Danilo Gizzi is a talented winemaker with a strong belief in local viticulture. He has a firm belief in natural know-how and minimal use of technology to make wines from native grapes. Grapes are taken from mature vines and below full potential to ensure only the best grapes 
are used.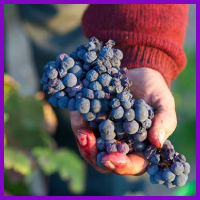 This wine is bold and rich so it will go great with grilled red meats, game and rich tomato dishes. We've also heard it goes well with mature cheeses and spicy foods. Robust flavours for a big wine!

Once only known locally, the Primitivo grape was transferred to California and makes the famous Zinfandel. Puglia has transformed to focus on low-volume high-quality wines with many appellations and denominations. Primitivo means 'ripens earliest' and with ideal conditions and sun, grapes can be harvested in early August.
Puglia is known for red wines that are rich in aroma and flavour. Dry and sunny, with a cooling sea breeze, the soils are limestone and mineral rich and fertile, though with many local differences. Puglia reds are often deep in colour, big on fruit, and easy on tannins.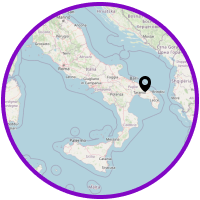 © Copyright 2023 Poppin and Vine Limited. All rights reserved. Maps © Copyright Openstreetmap contributors